I am a 31 year old woman who has to plug her nose underwater.
This is one of the thoughts I had daily while we were on vacation in the Turks & Caicos. It was embarrassing.
Without plugging my nose, I panic. Without doing it my way, I feel like I'm going to drown.
My life is like a wave pool, constantly throwing me underwater, having the power to make panic.
But I've decided to remind myself that I can…no, I NEED to make sure that I'm doing things the way I need to do them. I need to take care of myself and make sure that I'm not drowning.
Plugging my nose shouldn't be embarrassing. It's the way I get by. It's the only way I know how.
This blog is one of the ways I've gotten through everything life has thrown at me. My panic, the medication to dissolve the anxiety, my lack of taking care of me have unfortunately been reasons I've been away. I love blogging. I don't ever want that part of me to go away.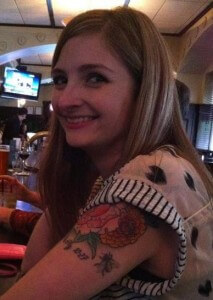 I have a lot of things going on in my life I'm excited to write about. It's been a long time since I've been able to say that. And now I am.