This has been a year full of change for all of us.
Most of this change seems to come in little perfect storms. In May/June, we had the (early) arrival of Elliott, then packing our house, moving out and saying goodbye, and moving into my in-laws home…all within about a 3 week span. The four of us handled it okay. Of course, our biggest concern was Abby. She suddenly was gaining a sibling and losing the only home she's known, and moving into a temporary space at her grandparents. However, she handled it all really well.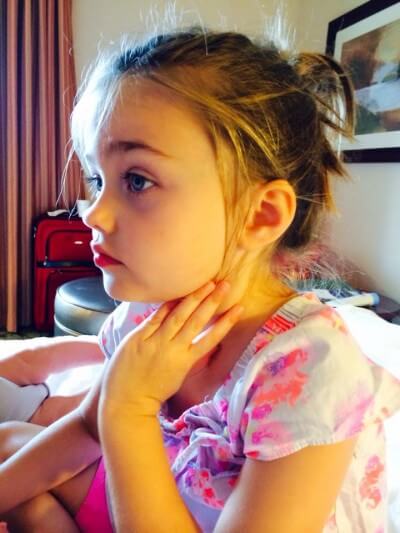 Now we have another cluster of change, but this one is really Abby's alone.
Earlier in the year, I tried really hard to get her enrolled in Kindergarten early. Since her birthday is post September 1st, she isn't scheduled to start Kindergarten until next year. However, Abby is (in our opinion) very smart, socially capable and seemingly ready for the task of grade school. However, none of the schools I wanted her attending had any availability for her to begin early. (Not to mention that now we're not even going to be living in Minneapolis anymore, so it wouldn't have worked anyway.) So, when the majority of her friends "graduated" from Pre-K last week, she did not. This made her very sad. She's been attending this school since she was 18 months old, so she's known a lot of these kids almost her whole life. And now they're leaving for bigger things and she's staying behind. It's hard to explain to a four-year-old how there's rules and unfortunately she can't do the same thing her friends are doing until this time next year.
To add to the change, Abby's school has two Pre-K classrooms and she's being moved to the other one starting next week, which means she'll be with new teachers and mostly new students. This is also making her sad, as she's been in her current class for nearly a year and a half. Finally, today I learned that her most favorite teacher, Miss Mel, is leaving the school…and today is her last day.
And what would this adjustment period be without a big move? A week from today we're moving into our new house.
Everything all at once, all over again.
I'm trying to remind her that when she does start Kindergarten next year, that it will be the same; new classroom, new teachers and friends to meet. That this is kind of like graduating, but on a smaller scale and without a ceremony like the other kids got. And that she is still growing up, and she'll be getting her big girl room next week! And all of her toys out of storage! But I know it's hard. And I know she doesn't always know how to deal with her emotions. She's four! This is a lot of shit to deal with. Christ, I can barely deal and I'm…over 30. We'll leave it at that.
I try to put myself in her position, to try and understand how this must be for a four-year-old, but that straight up was too long ago. So we'll try to make her understand the changes happening around her, and when she just can't, we'll be there for her to comfort her until she's okay. This storm will pass.