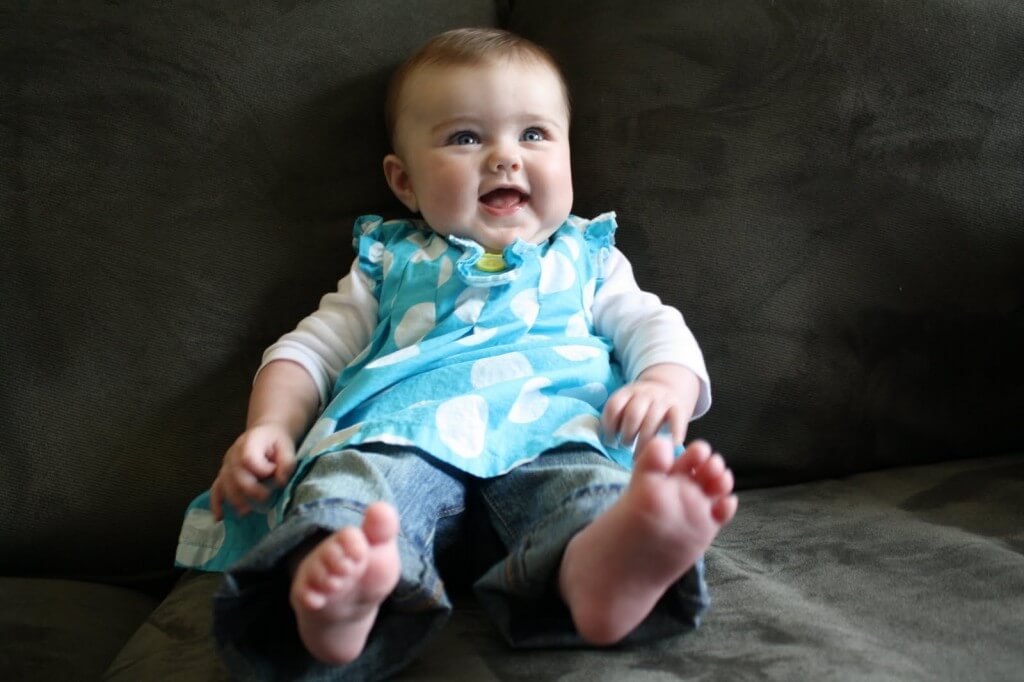 Doode. Abby. You're FIVE MONTHS OLD TODAY. You eat rice cereal. You're teething. You're almost sitting up on your own. In fact, you might be able to already but I'm too busy waiting for you to tip over with my hands at the ready at all times.
Grandma and Grandpa Bee were visiting this weekend, and we celebrated your birthday month-day…thing…by making steak and watching The Hangover. Okay, so not entirely baby friendly activities, but we'd already watched Yo Gabba Gabba earlier in the evening and you got a bath, so…it all evens out.
I just can't believe how big you're getting. I am cherishing every minute of every day we spend together because I seriously feel like I'm going to wake up some morning and you're going to be standing in your crib yelling "MA! GET ME A BOTTLE ALREADY! CHRIST ON A CRACKER!" and then I'll be all "WHAT HAPPENED TO THE PAST YEAR. And say the magic word. "
I love you baby sweets.