No, this isn't a post where I describe how I'm so excited to get my nose done or buy m'self some of those new fangled fake plastic boobies.
Today at Design Mom, she posted a link and image from Ballerina Project.
It's no secret that I wish I was a ballerina, even at the ripe old age of 31. I still believe ballerinas are the full embodiment of beauty and grace.
I moseyed over to the Ballerina Project website and looked at every single photo in the collection.
And then I bought one.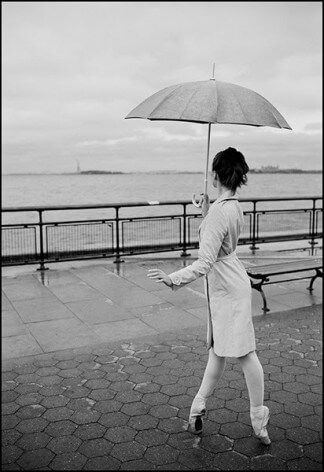 "Dancing in the Rain"
I have no idea where I will put this in my house, but every time I look at it, it brings a smile to my face. I figure if a photograph or piece of art invokes any sort of emotion, it must be good.
Go ahead and check out the Ballerina Project yourself. Get lost in the images.