This weekend, my bestie Martini was in town. We had plenty of things to take care of while she was here, mostly on the wedding planning front because she's getting married in about a month. (Eeeee!) And, being the responsible Matron Duchess of Honor that I am, I hadn't purchased a dress yet.
Sidenote: Yes. I am straight out refusing to be called a Matron of Honor because it sounds like I'm 50. Nothing against 50-year-olds, but EFFING YUCK.
So, we shopped (I found my dress and I want to wear it all the time), we drank, we stayed up late and laughed and told stories…it was just the break I needed from reality. She is by all means my best friend, my sister, and one of the few people in life that knows me to my core.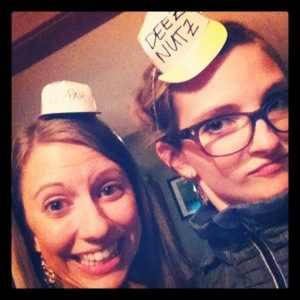 At the same time, I have a new best friend. I knew we would be at some point, but when she said it my heart burst out of my chest only to swallow me whole. She said it once while we were shopping with Auntie Martini on Sunday, and again last night while we were falling asleep in her bed.
"Mama? You're my best friend."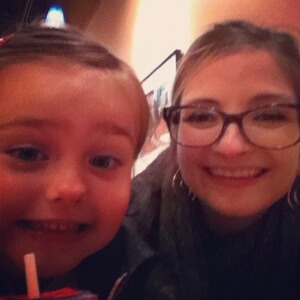 I know she's only 2 (a month away from being 3), and that this feeling she has for me may not last forever, but it is one of the most wonderful things I could ever imagine her saying to me. I hope she does always think of me as her best friend. She will always be mine. (As long as Martini doesn't mind sharing the title.)
(Thanks for reading! And if you're interested, I have a new post over at MamaPop – "The 64th Annual Emmys: An Evening Of Fabric Thievery And Ocular Fashion Assault")