Before the show.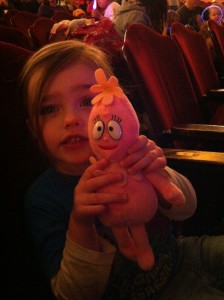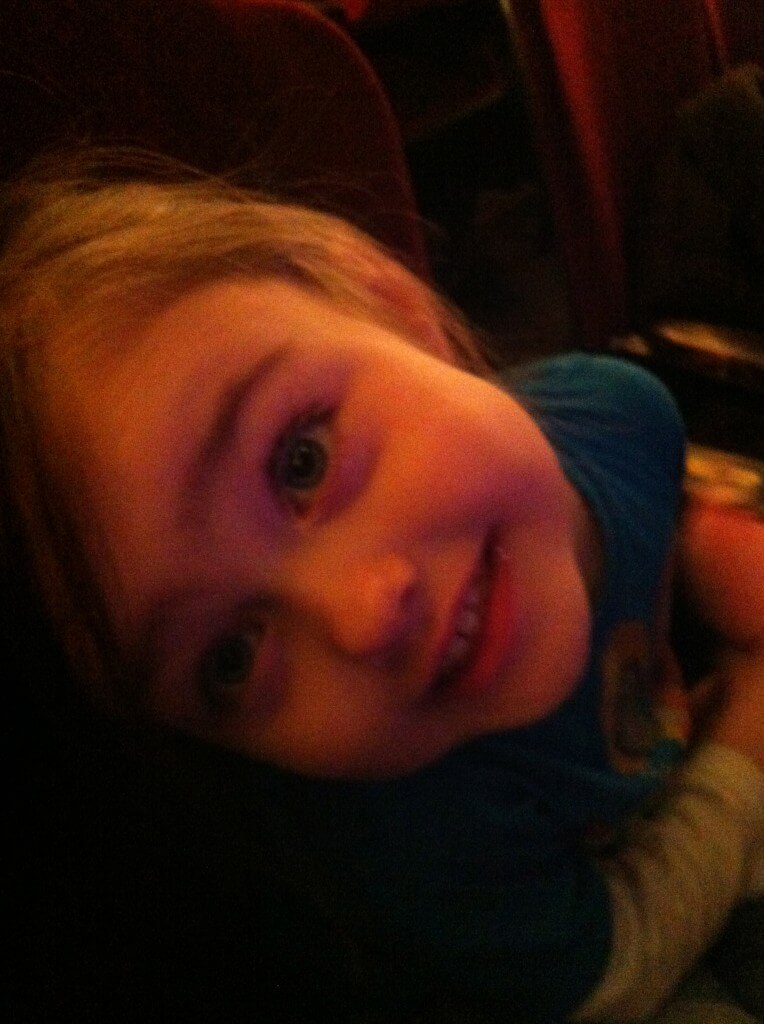 Shhh! It's starting!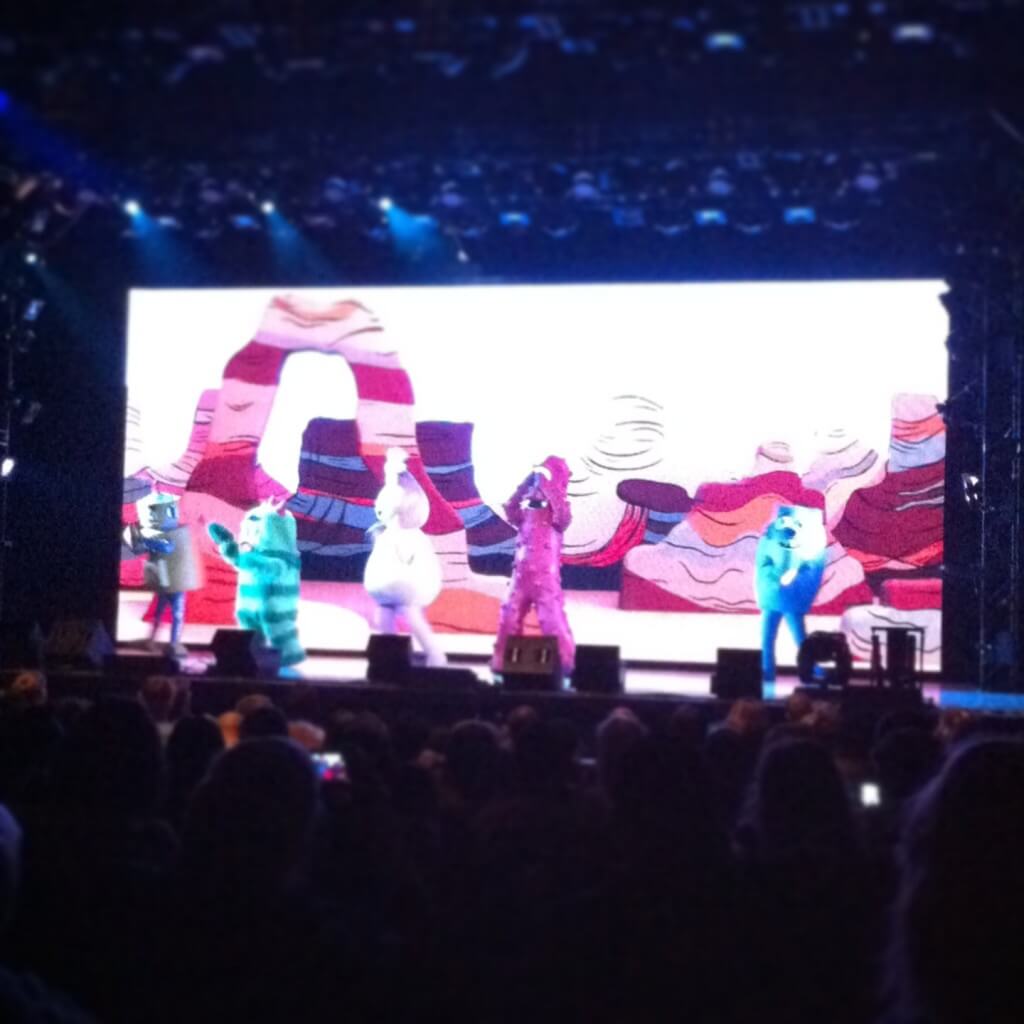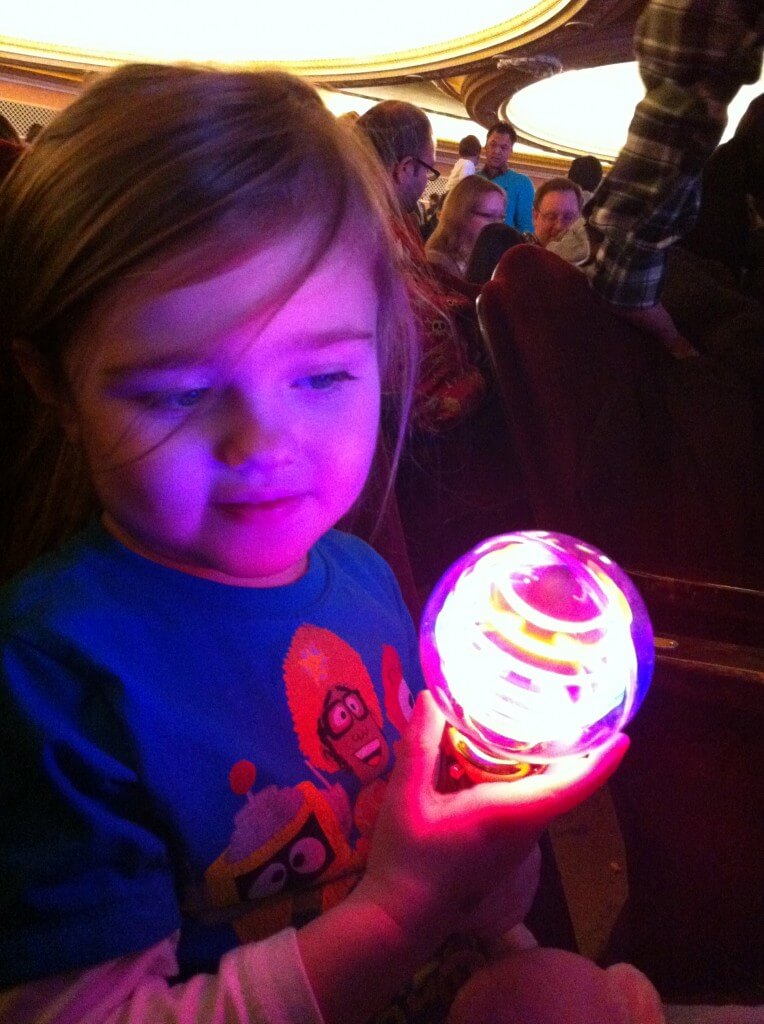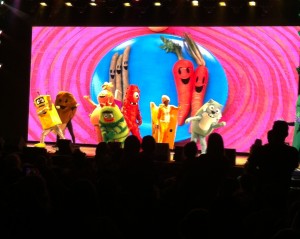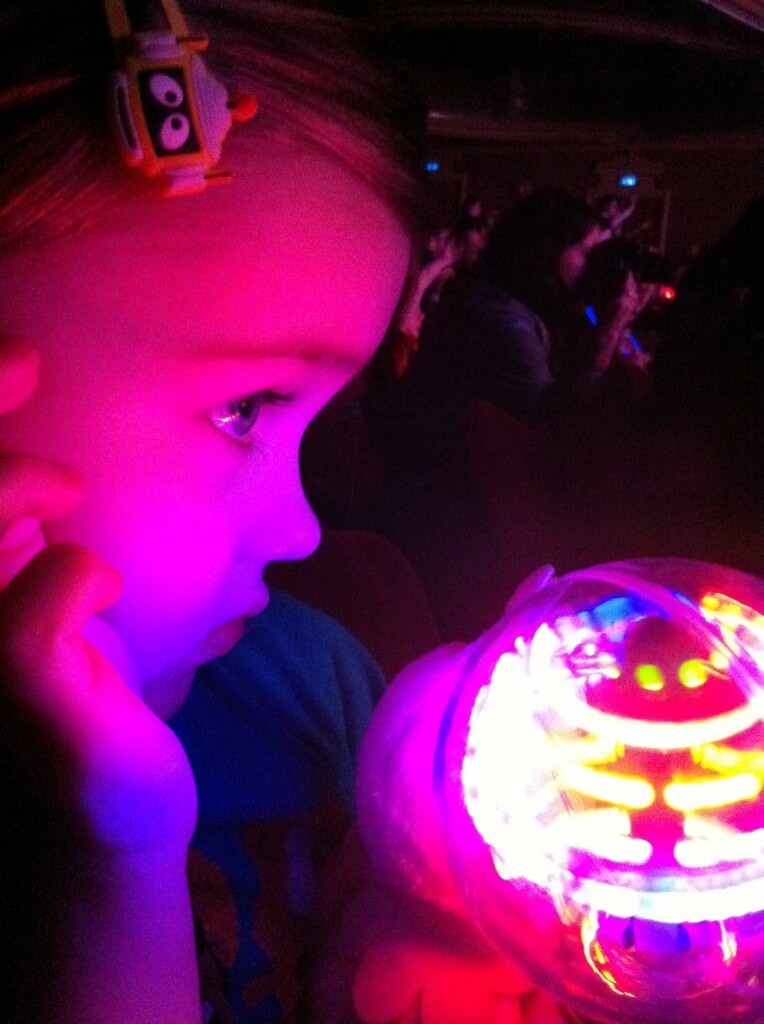 We had SO MUCH FUN.
Seriously. Our seats were in the middle of the theater. All Abby wanted to do was dance. We danced, she shushed me for singing too much, and had a great time.
If you've never been to a Yo Gabba Gabba show before, I highly recommend it. We went to Sesame Street Live a week before, and the difference in how much she enjoyed the shows was immeasurable. It was really like having the show happen right in front of you. All of her favorite songs, and nothing but kids have an awesome time!
In case you want to see if it's coming to your town – check out the show's site: www.yogabbagabbalive.com. Like I said – we've gone for the past couple of years and Abby has loved it both times. Couldn't recommend it more!!